DALAT - CENTRAL HIGHLAND - HOI AN
Duration : 6D/5N
Accommodation : 2, 3 star hotel – homestay.
Transport : Car or Motorbike
Price : 70$/day/pax
Included : Transport, Guide, Accommodation, Entrance fees,
Excluded : Traveler's meals and drinks, Personal expense, Personal major medical including evacuation insurance coverage is recommended
Day 1: Dalat – Lak lake: (160km)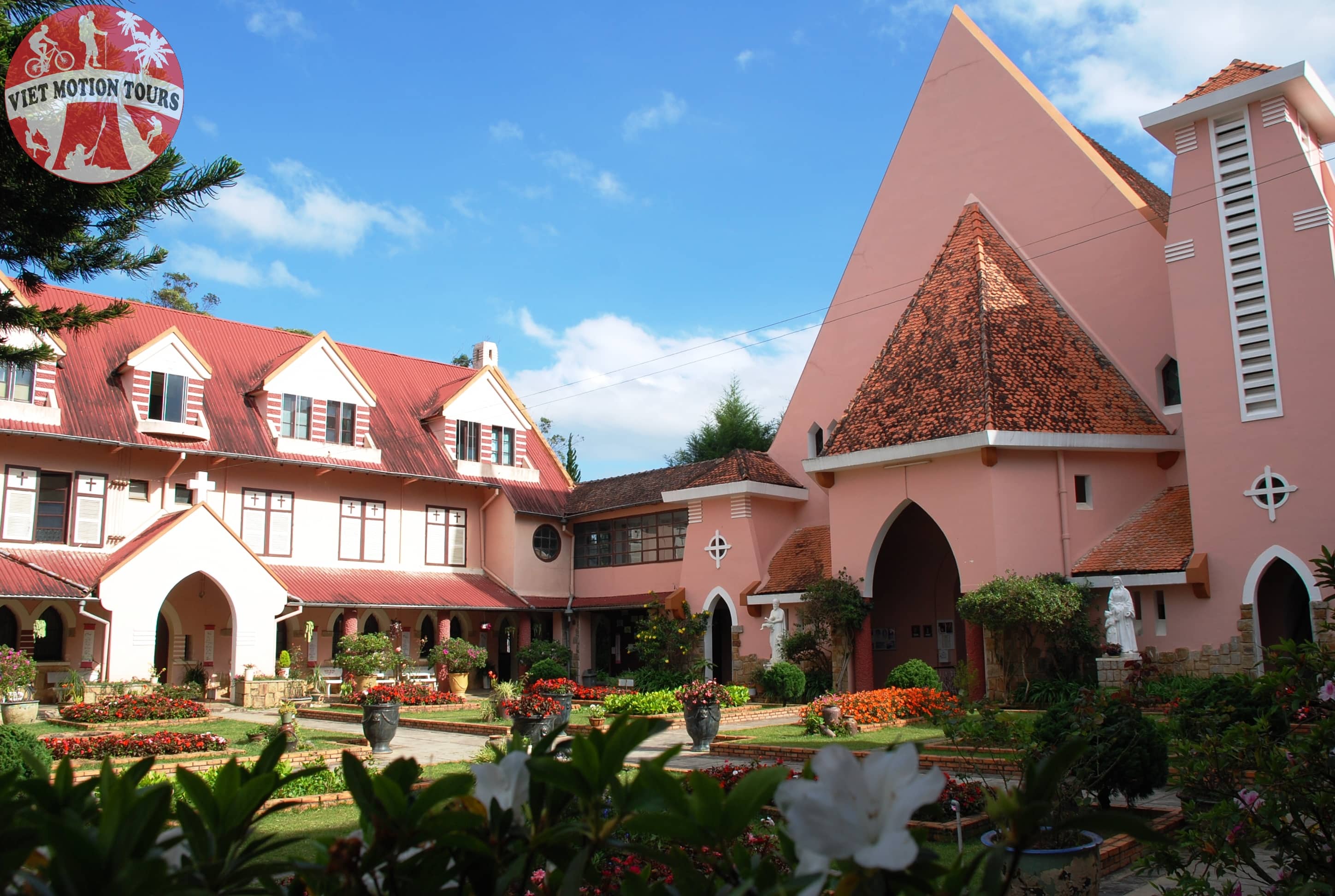 Before hitting the roads, we will visit the Crazy House, a pinturesque Hotel & Museum in Dalat. Then we start our first day driving along the mountain paths, stopping along the way to visit local workshop, Elephant Waterfall, Cricket farm, Rice wine making, Vegetable and Flower Farms, Silk factory, Linh An Pagoda with the big happy Buddha, Tea and Coffee Plantations. Take a walk to the other side of the lake for two hours trekking around the village to see their daily activities. Spend a night in a long house (home stay) at Jun village.
Day 2: Lak lake - Draysap and Draynu falls: (120km)
Waking up in Lak Lake is like getting back to the past. Take an early morning walk in the village to appreciate the local daily life, learning about their customs and culture. You also have the option of going for an elephant ride around the village (extra charge applies). Leaving Lak Lake, visit one of the old summer retreats of Emperor Bao Dai, then head to Buon Me Thuot just before lunch. Enjoy the local speciality of the central highland (fresh spring roll), and then have a swim at Dray sap Waterfall, with very fresh water, one of the biggest waterfall in Vietnam. We will do a short trekking in the jungle followed by a swim and natural spa in Gia Long fall Overnight in Buon Me Thuot (2star hotel) or spend the night at Virgin Waterfall (in the Bungalow).
Day 3: Draysap fall or B.M.T city – Pleiku (210km)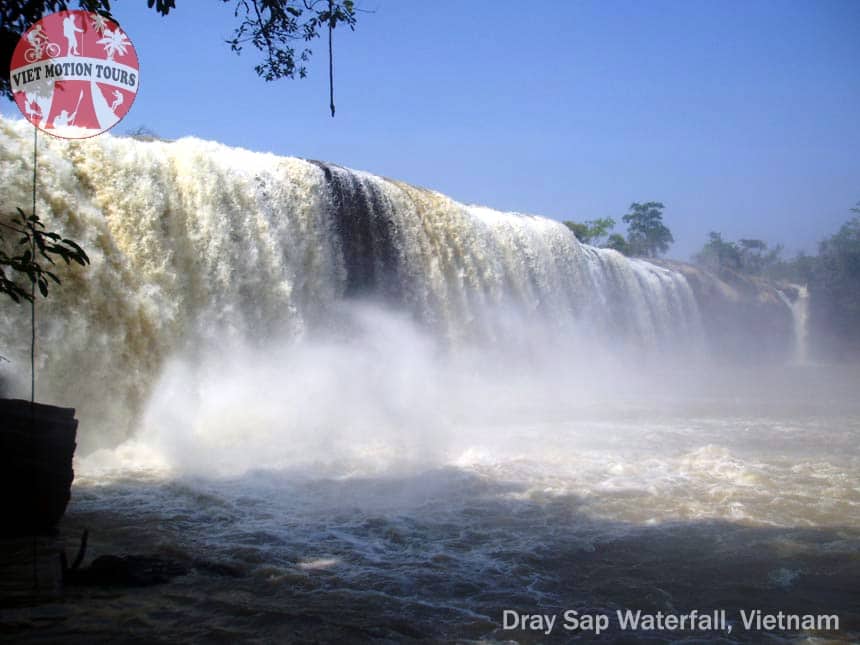 We visit the hill tribes' museum before hitting the road to Pleiku, driving along the scenic mountain roads and stopping over to visit pepper and Rubber tree plantations. Visit Buon Me Thuot market to see the daily activities of the local people, the volcanic crater (Sea Lake) and the old battlefields. Enjoy the special roasted chicken with rice for lunch. Arrive in Pleiku City by 4:30 pm.
Day 4: Pleiku - Kontum (50km)
We have time to visit the two Orphanages in Pleiku area. The children are always excited to meet new faces! Orphanages are poor and are always in need, so it's a good idea to bring something along such as school materials or toys. After spending some time visiting the facilities and playing and taking pictures of the always smiling children, we will head to Wooden Church, Cave Church, Orphanage, Bana Village, includes the Rong house, Iron Suspension bridge. the spectacular mountain views are perfect for pictures along the Ho Chi Minh trail. One side of the trail is the high Mountain, other side is steep valley. Lunch at a local restaurant next to Cambodia frontier .Hit the road again and head to Kontum for the night.
Day 5: Kontum - Kham Duc (180km)
Today be prepared for the most beautiful day driving along the scenic Ho Chi Minh trail. HCM trail was built during the Vietnam & American war (1959 -> 1975). You will learn how the Viet Cong built the trail and a lot more facts than reading a whole travel guide! Stop over in Daklei town to see Sedang minority village reside in this jungle area and try to cross the tiny suspension bridge. The spectacular mountain views of deep jungle forest on both sides of the road are ideal for photos. Lunch at a local restaurant along the way. Overnight in a comfortable local guest house in Phuoc Son (Kham Duc).

Day 6: Kham Duc - Hoi An (140km)
Another breathtaking ride along the Ho Chi Minh trail awaits us, also a mostly downhill day through the jungle and mountain to the coast. On the way, stop at small waterfall, rice paddies Leaving behind the trail, we now head for My Son (Cham temple built before 13th century). We will visit a rice paper local factory, Insense factory before ending our tour in Hoi An at 4.00pm
For further information - Please contact with us:
[T]: 0263.3527.627
[P]: 0918.924.302
Viet Motion Tours - GIVES QUALITY TIME !