The Trip
We'll meet you up at our office or at your hotel to get you to the river in our vehicle.
The journey takes about one hour to the south of  Dalat. At the river, there will be a safety talk, instruction and paddling techniques as well as pumping up our rafts before splitting up into teams of 2-3 guests.
Each raft will be instructed by a river guide who will give you more personal instruction and turn you into race team. After some training, the rafting heads down through easy rapids as a warm up and your guide will also do some tests.
You are then ready for the rapids of the main section. Enjoy the best and unique white water rafting through fantastic forests, countryside and the least explored areas of the highlands in Vietnam.
After being on the river for approx. 3.5 hours, we'll return to our vehicle to dry off,
have lunch and drive back to Dalat. Stop to visit local attractions such as Elephant waterfall, silk factory, coffee platantion.....along the way if desired.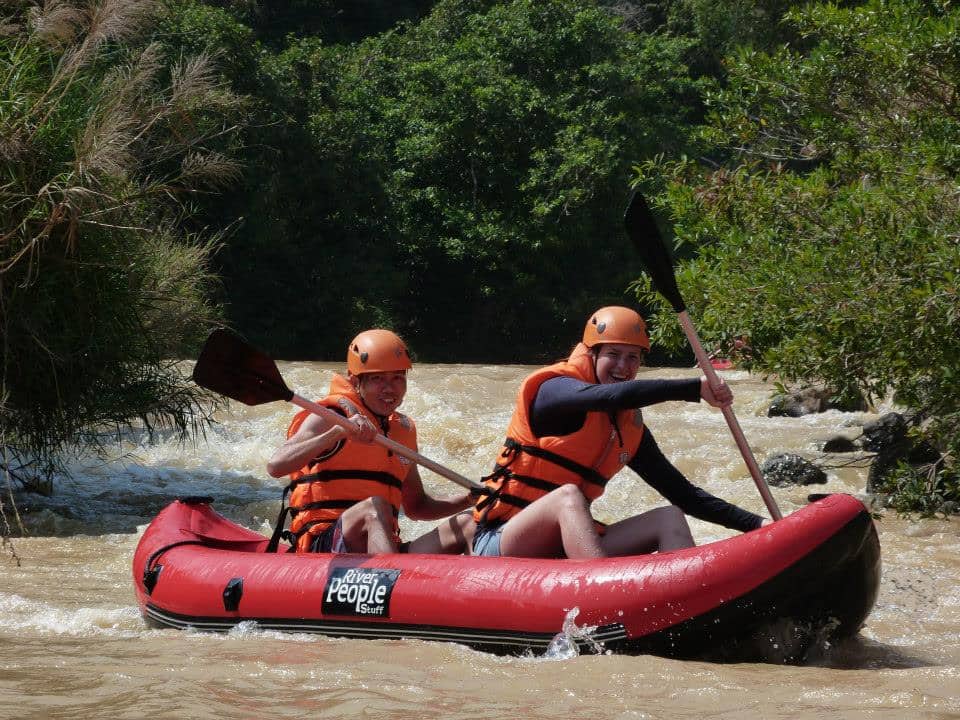 Grade II – IV, approx. 10km. A classic! This is our most usual rafting tour with over 10 spectacular rapids, amazing series of waterfalls and several beautiful countryside sections.
The grading is relatively low compared with the size of the rapids you will run, giving you great bang for your buck!
Grade II – IV, approx. 7 km. We run this river when the Da Don River is too low, normally through March - June. This river runs through a beautiful remote forest
and countryside.
After 30 minutes by vehicle from Dalat, the walk down takes another 45 minutes through stunning scenery.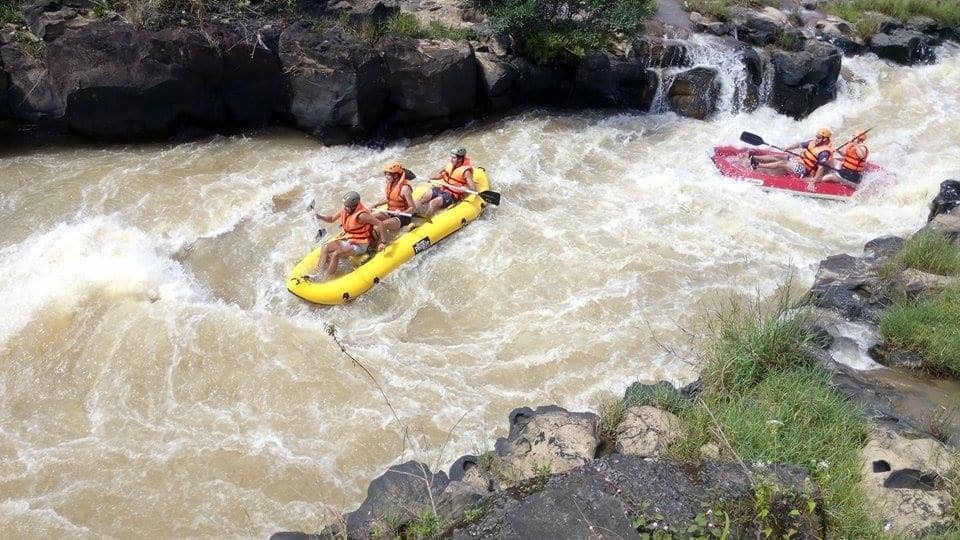 INFOMATION OF RAFTING TOUR
Start/ Finish time: 8:00am / between 3:30 – 4:30pm
we will pick up & drop you off at your hotel
DURATION
    About 7 - 8 hours base to base
    About 3.5 hours on river
GUEST REQUIREMENTS
     Min Age 15
     Normal Physical
     Health
     Able to Swim
     Sober
     Please inform us of any medical conditions like asthma, epilepsy etc
     Please contact us for vegetarian option!
INCLUDED: English speaking guides, all equipment, picnic lunch after tour , pickup / drop-off, refreshment during trip.
BRING WITH YOU: Swimming suit/shorts, towel, hat, sunscreen, sport sandals/ water shoes, camera & a deal of fun.
WEATHER LIMITATIONS :Rafting is probably the best activity you can do on rainy days!
               PRICE/ pax : $68 ( group of 2) $60(group of 3 +)