On the way from Ho Chi Minh city to Da Lat, and through Da Lat border to Duc Trong district, tourists will meet Prenn waterfall.
The Prenn waterfall locates near highway 20, under Prenn pass.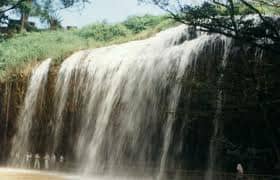 From high mountain, water pour into like a white curtain as beautiful as a fairy's hair. That's reason why the waterfall is also called Tien Sa waterfall (fairy lands in waterfall).
Tourists visiting Prenn waterfall find interesting when going through a small white bridge inside the waterfall. It really brings a special fresh feeling.
In 60s, the Prenn waterfall had a small zoo with elephants, lions, bears, deer, monkeys, etc.
Prenn waterfall tourism area are managed and exploited by Da Lat Tourism and Service Company.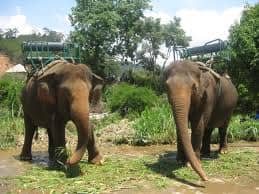 In the past, there was Pren village living above the waterfall, hence it was named Prenn. Lach people call the Prenn waterfall as Lieng Tarding.
In the language of Lach people, Pren means the name of bitter eggplant; however, Pren village is a place that cannot be explained as other places of Lach people.
For further infomation - Please contact with us:
Tel: +8463.3527.627 or Mobile: +84918.924.302
Web.: http://vietaction.com 
Email: vietactiontour@gmail.com  - jackguide159@yahoo.com.vn
      Vietactiontour  Gives your quality time !