Da Lat is located on Lam Vien (or Langbiang) plateau, 1500m above the sea level. It is the capital of Lam Dong province. 

   In 1893, this city was discovered by the doctor and the bacteriologist - Alexand Yersin. During the first half of 20th century, the French had turned this region into a beautiful city with villas, offices, hotels and schools, a center of tourism and education in Indochina at that period.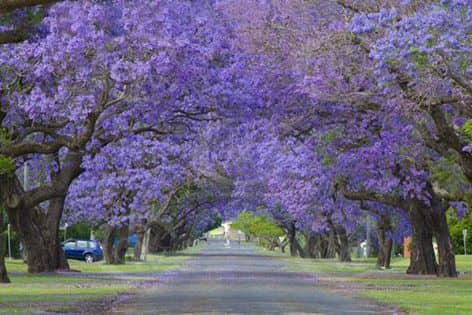 Old architecture makes Da Lat become charming. Because Lam Vien plateau is on an elevation of 1500m, the city always has a temperate and cool climate. Thanks to this advantage, Da Lat is designated as the paradise of flowers, fresh vegetables of four seasons and green pine forests. So travel t, you can admire stunning flower gardens and vegetable farms, or wander around cool pine forests to enjoy fresh air. 

   This heaven of flowers is also known as land of dreams. The rain season in Da Lat is from May to October. Therefore, you should pay attention to travel time if you do not want to stay indoor a whole day.
   To immersing in nature and refreshing your mind, you can take a Dalat Adventure tours, Canyoning tour, trekking tours. The trek can start from Pinhatt mountain, which is 1985m high and still untouched. Along the trek road, you can encounter picturesque scenery, with pine forest, ethnic minorities' farms and even elephants. They inhabit near Tuyen Lam lake and are so tame. Tuyen Lam is the largest fresh-water lake in Da Lat. In the interior lake, there are a lot of oases. This fresh lake is covered of pine trees. Truc Lam monastery lies in southeastern this lake.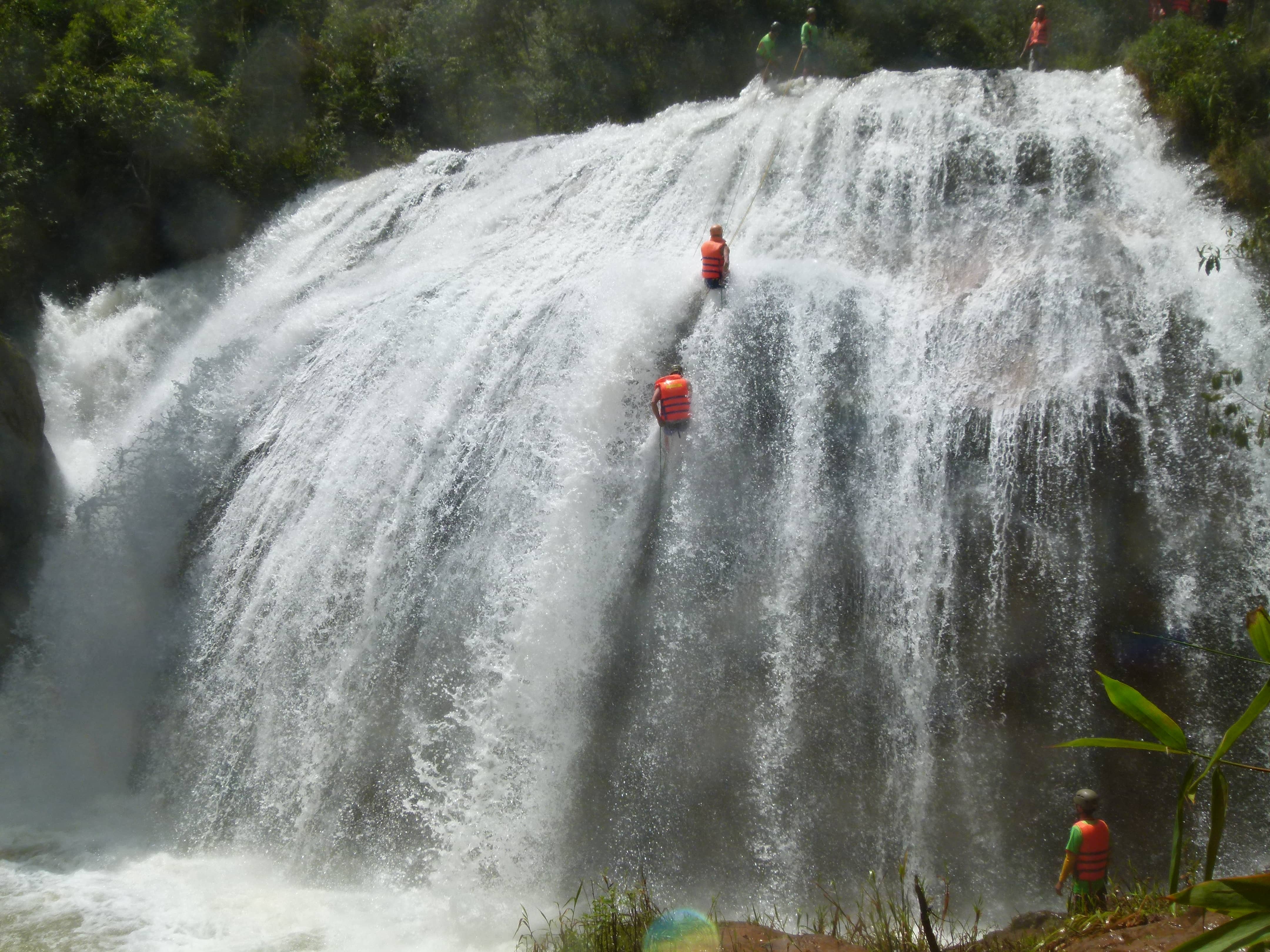 One of the most interesting place you can come is unique Chicken village (or K'long village, Darahoa hamlet), where has the Cock statue with its nine spurs. Road to this village is so beautiful like a fairyland with rolling hills, vines, broad-leaf trees and breezy thick forests. At this village, you will hear the legend about the Cock statue, a touching love story, and learn about the traditional brocade weaving. On the next step of the trek tour, you can conquer Elephant Mountain, which has an altitude of 1756m. There are many local myths concerning this mount. It is covered by pine forests, and still pristine.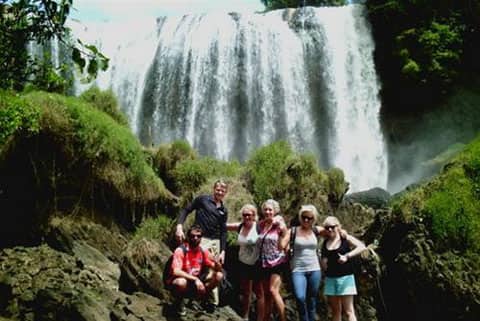 Mist covers around the valleys almost year-round, so Da Lat is also called as "City of Eternal Spring". Temperate climate, scenic nature along with quaint architecture, Da Lat has given numerous lovely names such as "The hazy city", "The land of pine trees", "The small Paris", etc.